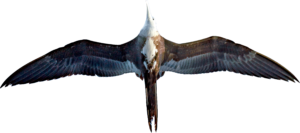 OUR MISSION: STRONGER TOGETHER
The offshore world is a harsh environment. One where the very best will not only survive, but thrive. And like our fabled namesakes, the open ocean is our domain.
Today, Warbird Marine Holdings is bringing together the discipline and business rigor of a larger company with the entrepreneurial brands of premium sportfishing boats. And in doing so, we will create a higher level of craftsmanship, build quality, durability, and customer experience for brands in our group.
We will always celebrate the unique DNA of each brand. We believe healthy competition is an engine for innovation, quality and growth, and we will provide the energy for that inside our family of brands.
While at the same time the solid foundation and support of the Warbird team gives each of them a greater level of freedom and flexibility to innovate, pursue new opportunities and optimize their operations, while continuing to pursue the excellence they were founded on.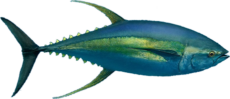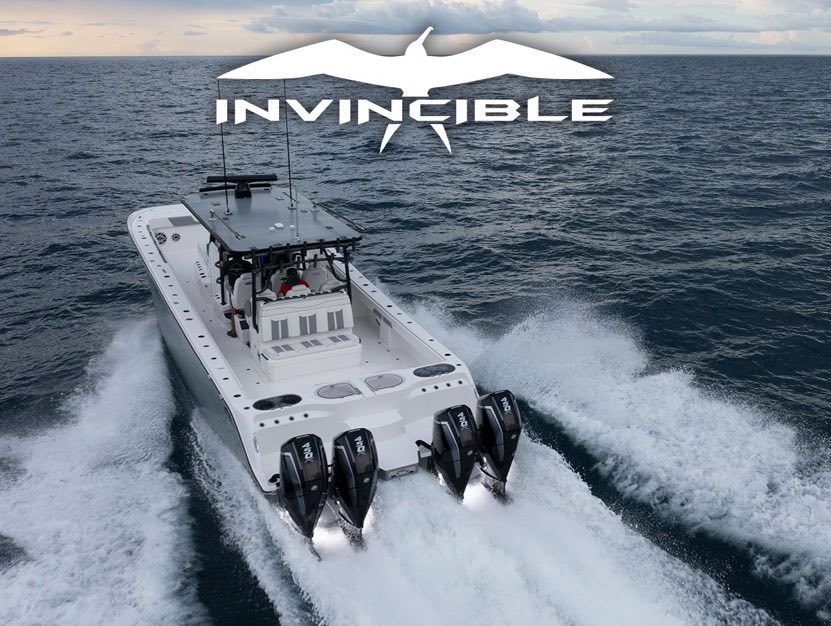 When you're serious. Founded in 2006 to meet the needs of hardcore offshore anglers, Invincible features 10 models ranging from our 33' Open Fisherman to the horizon-crossing 46' Catamaran.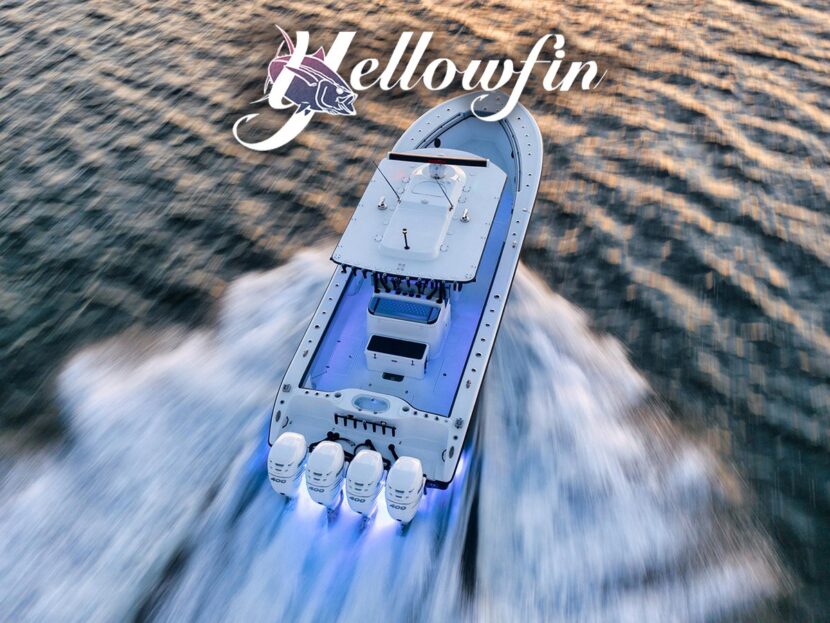 Claim your legacy. Founded in 1998 to combine the best ideas in offshore powerboat racing and tournament fishing. Yellowfin features 11 models from a 17' skiff to a 54' offshore center console.
Our leadership team has a broad history of success in the Marine Industry, with combined experience in operations, finance, logistics, supply chain, marketing and customer service. Their focus now is on this unique opportunity to reinvent the category.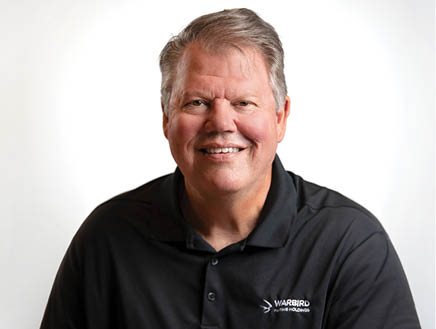 Dorton was named CEO of Invincible Boat Company in July 2019 upon its purchase by EagleTree Capital. No stranger to boating operations both large and small, Dorton was previously CEO and co-founder of HeyDay Boats.
Under his leadership as CEO of MasterCraft Boats from 1999-2012, the company became the dominant brand in waterski and wakeboard boats. Dorton's vision to embrace athlete sponsorships in the action sports era made MasterCraft a household name with anyone tuning into the X Games, including aspiring wakeboarders. Evolving with the progression of the sport, Dorton played a pivotal role in launching the brand's famous "X-Star" model in 1996.
Dorton has also served on multiple Boards of Directors for Icon Aircraft, the National Marine Manufacturers Association (NMMA) vice chairman of the Boat Manufacturer Division (BMD) and as director for both the Water Sports Industry Association and World Wakeboard Association.
Away from the factory, Dorton is a renaissance outdoorsman who can be found either on horseback, fishing for bass, or chasing sailfish offshore.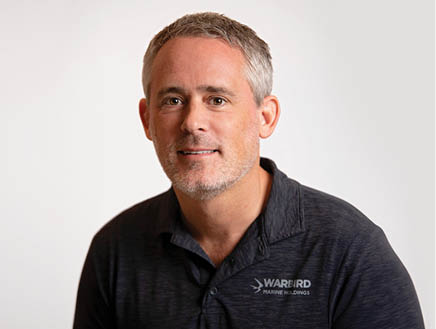 Throughout his career, Thomas has built and transformed organizations, creating long-term value by focusing on operational excellence. His knowledge, along with his inclusive approach to leading and building high performance teams enables him to take our brands to the next level. In 2020, Thomas joined Invincible Boats as COO to lead the company's operations and initiate its global manufacturing strategy.
Prior to joining Invincible Boats, Thomas spent five years as President and COO at ICON Aircraft, taking the ICON A5 (a recreational light-sport aircraft) from vision and prototype into serial manufacturing. Before that, he worked eight years for BRP (Bombardier Recreational Products) setting up and overseeing a new manufacturing facility for Sea Doo watercraft and Rotax engines in Queretaro, Mexico.
As a native of Germany, Thomas started his professional career in the automotive industry. He held different manufacturing and leadership roles while working for Mercedes-Benz for five years.
Thomas shares his passion for sports and the outdoors with his wife and three daughters. Boating and fishing have risen to the top of the activity list for the Wieners family.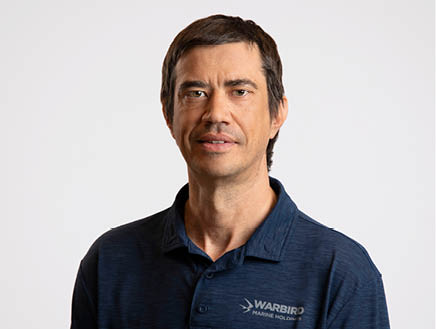 Jeff has extensive powersports and marine experience.  His career began at Harley-Davidson Motor Company's (NYSE: HOG) Vehicle and Powertrain Operations in Kansas City, Missouri and Harley's corporate headquarters in Milwaukee, Wisconsin in 2004. From 2009 to 2013, Jeff was Director of Financial Planning & Analysis at MasterCraft Boat Company (NASDAQ: MCFT) where he oversaw the acquisition and financial integration of Hydra-Sports Boats (now called HCB Yachts) from Genmar.
Prior to joining Warbird in 2020, Needles served as CFO of United Enertech, a private equity owned company, in Chattanooga, Tennessee. From 2013 to 2017, Jeff was the CFO at Schnellecke Logistics USA, a German based automotive 3PL that provides sequencing, module & welding assemblies, transport, supply, warehousing and packaging logistics. While at Schnellecke, Jeff oversaw their U.S.-based operations for both Mercedes in Vance, Alabama and Volkswagen in Chattanooga, Tennessee.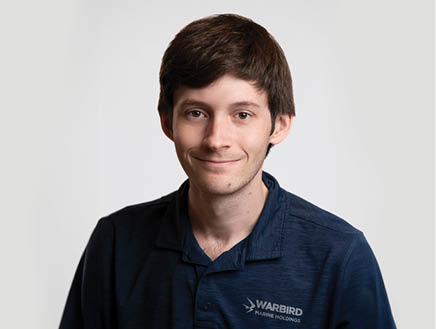 Before his current role at Warbird, Jonathan served as Invincible's VP of Operations from 2017 to 2020, expanding the company from 70 units per year to 120 units per year, while growing the company from roughly 145 employees to 250. He is also the co-creator of our quality control and sea trial procedures, and performed all boat setup until he transitioned into his current role in 2020. Prior to Warbird's acquisition of Invincible, Jonathan was a one-man army and continues to demonstrate his comprehensive knowledge and expertise day in and day out.
When he's not at work, Jonathan enjoys socializing with friends on and off the water, reading books and learning new topics, and building computers and servers. He even maintains his own home server! Needless to say, he is an asset at Warbird and will continue to drive our brands into a successful future.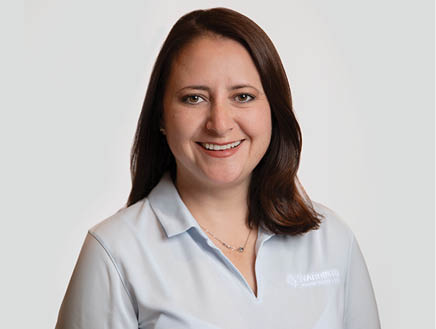 At Warbird, she leads Global Supply Chain and has been tasked with applying modern efficiencies and best practices to the marine industry.
Verónica appreciates the simple joys in life. She is passionate about experiencing new cultures, staying active and devoting time to family and friends. Being a foodie and dog lover, she is enjoying embarking on the exciting world of boating and fishing.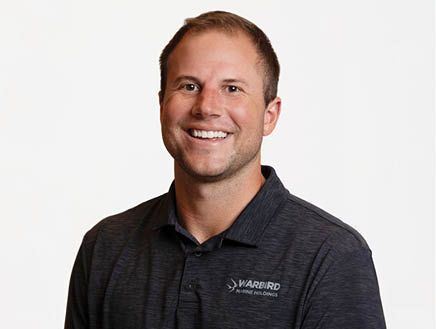 Previously with Brunswick Corporation, Dorton served in multiple roles in marketing, product development, engineering and business development. In 2017, he was named to Boating Industry's list of 40 Under 40 industry leaders. The move to Brunswick came after the acquisition of HeyDay Boats, a builder Dorton co-founded in 2015 and served as president.
He cut his teeth in marine manufacturing, where he was involved even in his childhood. Dorton was a stagehand for the unveiling of several major product launches and interned each summer from 2007-2012. His first job after college (and winning a national championship in wakeboarding). Ben has introduced more than 25 new boat models so far in his career.
An avid outdoorsman, Dorton is a member of The Wildlife Society and is involved in their fisheries preservation effort. A father of two, Dorton has taken to the local fishing scene since moving to South Florida entering sailfish tournaments and diving for lobster.
Emilio is a passionate and active ultimate frisbee player who has qualified for the world championships twice so far. When not working, you can find him happily throwing the disc or mahi fishing with the team.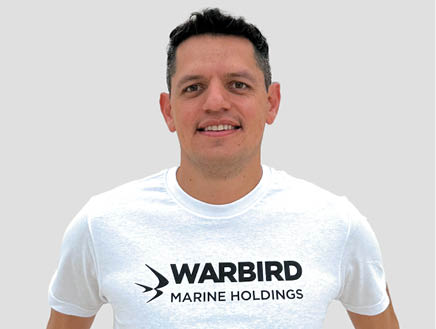 Having a strong industrial background and experience in multiple fast-paced and specialized environments such as automotive and aerospace, Emilio has held key leadership positions throughout his career including as chief of staff and plant manager in the U.S. and Mexico. Part of that experience involved testing the products themselves, with his first time out fishing with Invincible being reminiscent of training colleagues to pilot PWC's. 
Emilio is a passionate and active ultimate frisbee player who has qualified for the world championships twice so far. When not working, you can find him happily throwing the disc or mahi fishing with the team.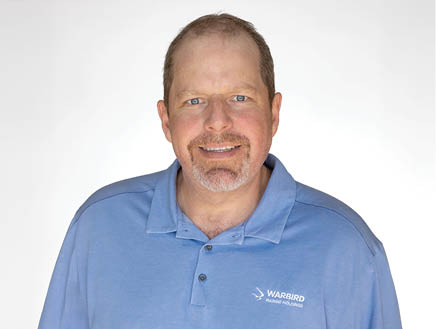 He began his career in the industry with Seven Marine, where he was pivotal in the ground-breaking introduction of the 600-horspower outboard to the market, contributing by way of key integration and sales roles. From there, Fritz took his talents to Nor-Tech, where he held the title "Head of Customer Experience and Operations." He then went to Bertram, serving in the same capacity, before joining Warbird. Presently, Fritz is an integral part of the team, as he serves proudly as Yellowfin's VP of Operations and Warbird's VP of Customer Experience. A co-owner of an Invincible 36' Open Fisherman himself, Hull Number 1 to be exact, with a Yellowfin in the family as well, Fritz knows these boats inside and out, from bow to stern and beyond like no other. Needless to say, we're glad he's on OUR team!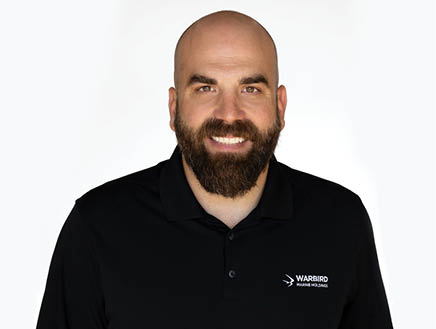 Dan's career path has made him a very well-rounded engineer and leader. He's experienced in automation, steel fabrication, composites, and of course, boat building. Dan's 10+ years in the marine industry are highlighted by his ability to drive innovation and lead teams to engineering and manufacturing success. In fact, he's been awarded three U.S. patents for his work in product development. Under Dan's leadership, the product development and engineering teams at Invincible and Yellowfin are on pace to become the most formidable engineering groups in the marine industry.
When he's not building boats, Dan can be found fishing or prepping for his next fishing trip. He doesn't discriminate when it comes to fishing styles. You can find him deep dropping, pond hopping, trolling, slow pitching, bombing the beach, or stalking the flats on his hand-built carbon/Kevlar skiff. While he doesn't compete anymore, Dan did compile several inshore tournament victories in his early 20s. When he's not working or fishing, he is spending time with his wife, family, and friends (probably talking about boats or fishing).